Parent Information for 2020-2021
Take In Time: 7:20 AM
Dismissal Time: 2:25 PM

Main Telephone Line: 251-221-2344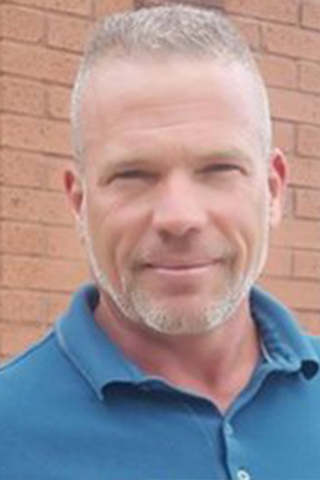 Mr. Wendell Ellis


Phone: 251-221-2344
How do I pay my child's
SCHOOL FEES?
School fees can be paid ONLINE by going to https://payments.efundsforschools.com/v3/districts/55483/
Or at the top of our website, click on the icon.
Call the office if you need your student's ID number. We encourage you to pay the registration fee online as soon as possible. However, students may bring cash, check (please include two telephone numbers) or money orders to school to pay the registration fee.
SMS UNIFORM POLICY 2020-2021

SHIRTS
Shirts are to be polo/golf style or oxford/button up (short or long sleeves).
6th Grade GRAY only
7th Grade LIGHT BABY BLUE only (not teal or aqua)
8th Grade NAVY (DARK) BLUE only
Grade level T-shirts issued only by Semmes Middle School may be worn ANY school day. School spirit shirts (sold by various clubs) may be worn on FRIDAYS only. Shirts must be tucked in at all times.

BOYS PANTS/SHORTS
Khaki/tan/navy uniform style full-length neatly hemmed pants with no holes/tears. Khaki/tan/navy knee length walking shorts with no holes/tears. No jeans or sagging pants.
GIRLS PANTS/SHORTS
Khaki/tan/navy uniform style full-length neatly hemmed pants with no holes/tears OR Khaki/tan/navy uniform style capri pants neatly hemmed with no holes/tears Khaki/tan/navy knee length walking shorts with no holes/tears No skirts or skorts.
SOCKS & SHOES
Socks MUST BE WORN. No designs deemed inappropriate by administrators. Shoes of any color with non-marking soles are allowed. NO Boots, Sandals, open toe or open back shoes, Crocs, or platform shoes.

OUTERWEAR
Must be solid/plain navy, black, gray, or white jackets/ sweatshirts or school issued jackets.
MASKS
All students will be required to wear a face covering or mask. Inappropriate images or words, any political messages, or anything deemed inappropriate by administration will not be allowed on face coverings or masks. School purchased Semmes Middle School mask OR State issued mask are allowed (these will be issued at school).
* Masks are required in accordance with the State of Alabama's ordinance until it is lifted.

P.E. UNIFORMS
School issued SMS uniform must be worn at P.E when students resume dressing out. *We will have these available for purchase at a later date.
ADDITIONAL NOTES:
Earrings no larger than a quarter may be worn in the ear only.

Caps, hats, sweatbands, stocking caps, bandanas, or any other type of head covering are NOT permitted.

No writing on body or uniform attire.

Also unacceptable:

Anything deemed inappropriate or disruptive by the administration.

SMS Cell Phone/Smart Watches/Electronics Policy:

All electronic devices, such as cell phones/Smart Watches etc., must be removed when entering the building and placed in the student's bookbag by 7:15 A.M. Cell phones should NOT be out in the classroom unless the teacher has given the student permission. Electronic devices are not allowed in the cafeteria, restrooms, or during P.E. at any time.


Uniform & Electronic Device Violations:


Warning

In-school suspension

Out-of-school suspension



Semmes Middle School
Supply List 2020-2021
All Grade Levels
(Revised September 2020)
Please label all items below with the student's first and last name for safety reasons.
One each of the items listed below:
Device (School issued or personal)

Device Charger

Ear Buds/Headphones

Case for Device (If you received a device from SMS, you will receive a case.)

Face Mask (Either school purchased or State Issued ONLY- You will receive the state provided mask in Homeroom on the first day of school.)

Water Bottle (Refillable or Disposable)

Three Ring Binder

Pack of Wide-Ruled Notebook Paper

Box of #2 pencils (If mechanical, replacement lead needed)

Self-contained pencil sharpener

Pens (Blue and/or Black)

Red Pens

Box of 24 Colored Pencils

Package of highlighters

Basic Four Function Calculator

2G Flash Drive labeled with student's name
Individual teachers may request specific supplies and students may need additional supplies throughout the year.

Recommended Items:
Hand Sanitizer
Roll of Paper Towels
Kleenex
Online registration is now open for the 2020-21 school year.
To register, go to https://www.mcpss.com/registration, and choose one of the following:
(A) - Returning Students (for a student who has attended an MCPSS school) or
(B) - New Students (for a student who has never been enrolled in an MCPSS school).
Follow the directions provided and complete all information.
Those who do not have their child's username and password, should have the custodial parent email: StudentServicesDepartment@mcpss.com
Semmes Middle School's Registration Information for 2020-2021!